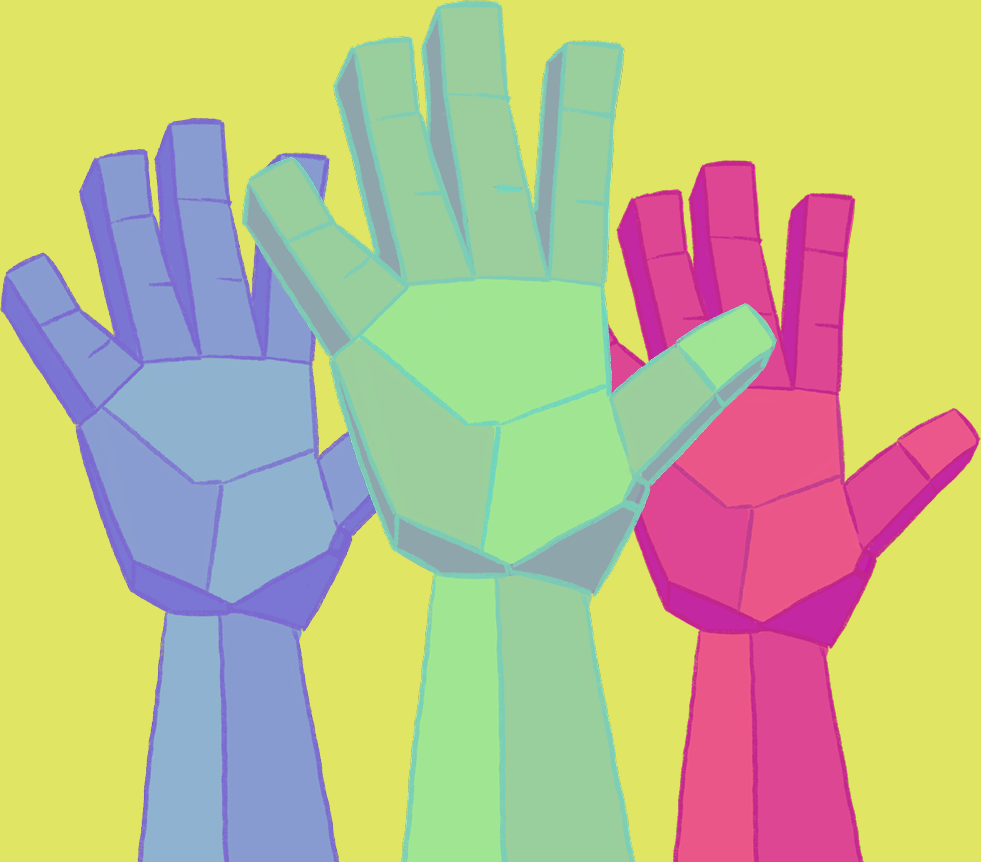 When is the election?
September 14, 2021, 7:00 a.m. until 8:00 p.m.
UCLA is hosting a four-day vote center in Ackerman Union, starting on Friday, September 9th from 10:00 a.m. until 7:00 p.m. PT. On Monday, September 13th, those hours will be extended to 7:00 a.m. until 8:00 p.m.
When will I receive my ballot?
All registered voters will be sent a mail-in ballot on or after August 16, 2021.
How do I register to vote?

UCLA students can register to vote on MyUCLA by clicking on "Register to Vote" on the bottom right of the Study List page.
You can also go to these websites to register to vote:
To register to vote in the state of California via telephone, call (800) 481-VOTE or (800) 815-2666 Option 2.
I'm a UCLA student but I'm not 18 years old yet. Can I register to vote?
If you are 16 or 17 years old, a United States citizen and a resident of California, you may pre-register to vote and you will become voter-eligible when you turn 18. Visit California's official voter registration website to pre-register.
I'm an undocumented student at UCLA. Can I register to vote?
Undocumented students are not citizens of the United States and are therefore ineligible to vote in elections. Undocumented students are advised not to register to vote and to support their chosen causes in other ways:
Become a BruinsVote volunteer.
Remind your friends to vote and engage in thought-provoking discussions.
Stay informed on U.S. political news and elections.
Engage with leaders and fellow community members in local town hall meetings.
Donate time and/or money to non-profit organizations that share your values.
If I register to vote, will I get called for jury duty?
The Los Angeles Superior Court draws names from many sources, including the Department of Motor Vehicles (DMV). An individual is more likely to be called for jury duty because of possessing a driver's license than because of registering to vote.
When do I need to re-register to vote?
You can re-register to vote at any time, but it is especially important to re-register if any of the following has changed:
your name;
your signature;
your home or mailing address; or
your political party affiliation.
The deadline to register is August 30, 2021. Note: if you do not register to vote by August 14th, California allows same-day voter registration at the polling location nearest you.
How do I vote?
In order to register to vote you must be:
a citizen of the United States,
at least 18 years of age at the time of the next election,
not currently in state or federal prison or on parole for the conviction of a felony, and
not currently found mentally incompetent to vote by a court.
For voters who plan on voting in person either early or on election day, find your nearest polling location here: https://www.sos.ca.gov/elections/polling-place/.
For those who plan on voting by mail,county election offices will begin sending ballots on August 16th, 2021. After you have received the ballot, make sure to complete it, seal it, and sign it. You can submit your ballot either by putting it in the mail by September 14, 2021—no need for a stamp—or dropping it off at a dropbox, polling location, or county elections office by September 14th at 8:00 p.m. To find where to drop off your mail-in ballot and where the nearest polling location is to you, visit https://caearlyvoting.sos.ca.gov/.
Vote Centers are open at UCLA. Visit the "Vote at UCLA" page to check hours and locations.
What questions will be on my ballot?
1. Shall GAVIN NEWSOM be recalled (removed) from the office of Governor?
(A yes vote is against Newsom and is to remove him from office. A no vote is for Newsom and to keep him as governor.)
2. Candidates to succeed GAVIN NEWSOM as Governor if he is recalled:
Which candidates are running for office?
There are 46 candidates running to replace Governor Newsom: https://elections.cdn.sos.ca.gov/statewide-elections/2021-recall/certified-list.pdf.
Write-in replacement candidates for the office of governor must be from the certified list. Any write-in votes for Newsom will not be counted.
Do I have to vote for both questions?
No, you can vote on just one or the other. For example, you can vote against removing Newsom on the first question, but also skip choosing a potential replacement on the second question, and vice versa.
What happens after election day?
If more than 50% of voters say no, Newsom continues as governor; his term ends on Jan. 2, 2023. If more than 50% of voters say yes, Newsom will be removed from office. Whichever candidate wins the most votes among the replacement candidates — no matter how few and even if they don't win a majority — will become governor in late October for the rest of Newsom's term.
There is an election for governor in November 2022 to select a candidate for a full four-year term in which Newsom is already running.
What voting logistics should I expect?
Like many elections, the possibility of long lines is real. If you do encounter long lines that extend past 8:00 p.m., stay in the line. If, in any event, you make a mistake on your ballot—e.g., filling in the wrong candidate or mistaking personal information—you are allowed to request a new ballot as long as you have not already turned in the errored ballot. You can request a new ballot by either asking an election official at a polling station, exchanging your vote-by-mail ballot for a new one at the elections office, or by voting using a provisional ballot.
Where You're Registered
I live on campus at UCLA. What address should I use for voter registration?
The mailing address for all on-campus housing residents is:


[[Your full name registered with UCLA Housing]]
330 De Neve Dr.
[[Your building name]] [[Your room number]]
Los Angeles, CA 90024


Visit the "On-Campus Addresses" page to learn more.
I'm registered to vote at my hometown address, but I want to vote while I'm at UCLA. Do I need to re-register to vote at UCLA?
All students are free to register to vote in whichever county they choose, but we encourage UCLA students to be actively engaged in their current community by registering to vote in Los Angeles County.


Registering as an LA County voter provides key advantages to UCLA students: relevant voting materials are guaranteed to arrive on time where they live, and they are able to vote conveniently at a Vote Center on campus.


If a student wishes to remain registered at their family's permanent address in their hometown, we recommend the following:
select the "Vote-by-Mail" option in their voter registration form at least 30 days before the next election;
change the mailing address on their voter registration form to their address here at UCLA (see your on-campus housing address here); and
check their physical mailbox frequently to ensure they've received their Vote-by-Mail materials.
I'm registered to vote in a state other than California, and I want to vote in that state's election while I'm at UCLA. Where do I find voter registration information for my state?
If you do not want to register to vote at your UCLA address, you can register to vote outside of California by using StudentVote.org or University of California's voter registration tool.


Visit the Campus Vote Project or Plan Your Vote to find voter registration information specific to your state.
How do I Vote-by-Mail?
Read more about the Vote-by-Mail process on the California Secretary of State website.


For Vote-by-Mail policies and requirements in other states, visit the Campus Vote Project or Plan Your Vote.
How do I track my Vote-by-Mail ballot?
Registered voters in California can track their ballot by visiting BallotTrax.


For Vote-by-Mail ballot tracking in other states, check out the Campus Vote Project or Plan Your Vote.
I never received my Vote-by-Mail ballot. Can I still vote?
Registered voters in LA County voters can still vote in person at an official Vote Center. If you are not yet registered to vote, you will need to register on the spot through a process called Conditional Voter Registration (CVR).


Find your closest poll center on the official CA Secretary of State website.
Voting in Person
I'm registered to vote in California. How do I vote early at a polling place in the 2020 General Election?
Many counties in California will offer the option to vote early for the 2020 General Election. The counties that currently offer early voting include:
Amador County
Butte County
Calaveras County
El Dorado County
Fresno County
Los Angeles County
Madera County
Mariposa County
Napa County
Nevada County
Orange County
Santa Clara County
San Mateo County
Sacramento County
Tuolumne County

Find your nearest polling place and operating hours on the CA Secretary of State website.
Is it safe for me to vote in person at a polling place during the COVID-19 pandemic?
Yes. The CA Secretary of State's office published a new set of guidelines that will ensure and protect the health of voters and election workers at Vote Centers and polling places. Read the PDF.


The LA County Registrar/Recorder & County Clerk's Office is working with these new guidelines to ensure all LA County Vote Centers are compliant with state and federal guidelines. Read about the new LA County voting experience under COVID-19.
I'm registered to vote outside of LA County. Where do I find my polling place?
California voters registered outside of LA County can find their polling place at the California Secretary of State's website.


Voters registered in a state other than California can visit the Campus Vote Project or Plan Your Vote to find voter information specific to their state.
More Information
Where can I obtain more information about voter registration, voting and elections? Additional information can be accessed at every level of community and government through the following websites.
City of Los Angeles

Los Angeles County

State of California

United States of America
How do I get involved with political and social activist organizations at UCLA?
UCLA has over 20 political organizations and over 30 social activism organizations on campus. For more information on all of UCLA's student organizations, visit UCLA's student organization directory.


Additionally, UCLA hosts these non-partisan organizations which focus on civic engagement:
Why does the University of California get involved in voter registration?
The 1998 reauthorization of the federal Higher Education Act and the State of California Donahoe Higher Education Act include a requirement that higher education institutions make a "good faith effort" to make mail voter registration forms available to all enrolled students. This federal and state legislation supports the campus's long-standing goals of engendering leadership and citizenship among the student body.


With the passage of California Senate Bill No. 854-Chapter 481, state-funded higher education institutions - community colleges, California State University system and University of California campuses - are required to allow students to request voter registration materials online through a link in their course registration system. As a result of this legislation, UCLA students are able to link to an online voter registration application from the myUCLA system at the same time they are searching and registering for classes. The voter registration link allows students to complete the voter registration process online as long as they possess a California driver's license or identification card number.


In September 2016, a Memo of Understanding was signed between CA Secretary of State Alex Padilla and University of California President Janet Napolitano which outlines actions each UC campus is to take in order to encourage voter registration, election education, and voter turnout by students.


Read the press release for more information on the Memorandum of Understanding.